Charles Darwin Primary is named as the School and Milk Alliance's school of the month
Back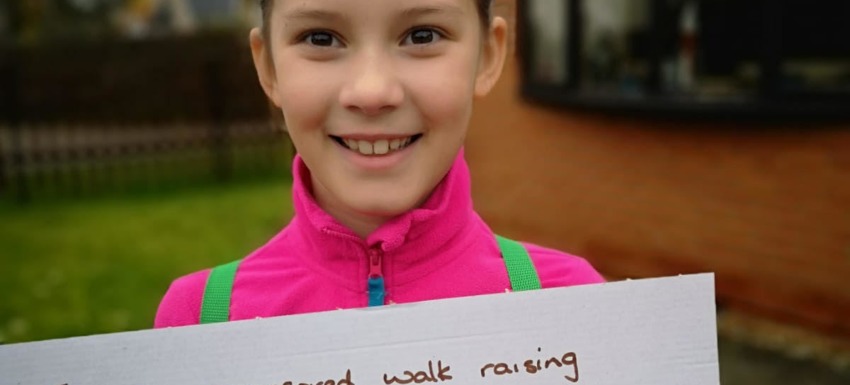 January 22nd 2021
Dr Hilary Jones, from the School and Nursery Milk Alliance, has named Charles Darwin Primary as the School of the Month. This award recognises the school's efforts in raising £1,535, with half the money donated to The Feed, a charity dealing with hunger and homelessness in Norwich.
The Feed is a not-for-profit social enterprise, to help fight poverty, hunger, and homelessness in Norwich. This is very much in line with the Alliance's aims of tackling child and adult hunger and promoting a healthy, nutritious lifestyle for pupils.
Congratulating Charles Darwin Primary on its award, Dr Hilary commended the school on the fantastic efforts raising money to help local homeless people and people who are struggling to feed their families during this difficult time of Covid-19.
In a video he recorded for the pupils and their families, Dr Hilary said: "It's an amazing total. I'm really proud of you, well done and keep it up."
Jo Brown, Principal of Charles Darwin Primary said:
"We are so proud to be awarded the school of the month from School and Nursery Milk Alliance. The children, families and whole school community were thrilled with how much we managed to raise, and all worked hard on their individual sponsorship. The funds will help our local charity The Feed with supportive food packages."
The School and Nursery Milk Alliance is the leading body representing organisations from the dairy, health and education sectors campaigning to ensure pupils across the UK enjoy the health and cognitive benefits of the milk they are entitled to, and associated complementary aims for the promotion and sustainability of school and nursery milk consumption. It launched its School of the Month Award to recognise those education settings going the extra mile to promote healthy pupils and a healthy planet.